Dental Plans and Opioid Epidemic: How We Can Help
By Mike Adelberg, NADP Executive Director
October 26, 2023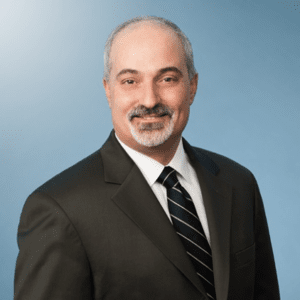 Despite great efforts over the last decade, the United States is still in the throes of an opioid epidemic. It is an epidemic that does not distinguish age, race, gender, or geographic location. From April 2020 to 2021, more than 100,000 died from drug overdoses, over 75% of which involved an opioid. While the epidemic has many causes, we cannot ignore that oral health providers prescribed opioids roughly 90 million times (for an average of three days) between 2014 and 2020 (JAMA study), and some of these scripts were not appropriate.
At several points, the National Association of Dental Plans has considered the opioid epidemic and what dental plans can do to help. The opioid epidemic has been a topic of discussion more than once at our national CONVERGE conference and the subject of member webinars. Many clinical leaders at our member plans have engaged with providers and leaders in other professions to raise awareness of best practices; they have and continue to serve on different workgroups focused on aspects of the epidemic.
Dental plans do not cover prescriptions, and dental plans do not have access to the opioid prescriptions written by dentists. Because of these facts, dental plans are limited in what they can do to detect and quash unnecessary opioid prescribing directly. However, dental plans have broad provider networks and infrastructures for educating providers. Here is what dental plans are doing to play a positive role in combatting the opioid epidemic:
Most dental plans include low deductibles and cover preventive benefits at 100%. The emphasis on prevention in dental insurance reflects that both primary dental diseases—tooth decay and gum disease—are largely preventable. When preventive dental benefits are utilized, fewer major services that might lead to opioid prescriptions are necessary.
Routine dental visits and preventive care decrease the incidence of dental disease, Emergency Room visits for oral pain, and complex dental procedures that may result in prescriptions for pain medication, including opioids.
Dental insurers disseminate information to dentists in their networks, including information on best practices for opioid prescribing and dental pain management to reinforce government and professional recommendations. We are heartened by recent research suggesting that a combination of ibuprofen plus acetaminophen can be used effectively for pain relief in many dental procedures. Dental plans are highlighting this research to provider partners.
While there remains a time and place for limited-duration opioid prescribing in the dental office, NADP and its member plans support curbing unnecessary and dangerous opioid prescriptions. Accordingly, we urge:
Dentists to consult the CDC Clinical Practice Guidelines for Prescribing Opioids for Pain regarding clinically-appropriate opioid prescribing,
Effective federal and state policies regarding the regulation of opioid prescribing and support for state Prescription Drug Monitoring Programs (PDMP),
E-dental record vendors to integrate state PDMP-checks into their platforms to make it easier for dentists to see if their patients are already taking opioids,
Effective continuing education for dentists on non-opioid pain management options.
In 2018, NADP issued a statement on the Opioid epidemic. While circumstances have changed a bit since then, our position is consistent. NADP looks forward to continuing to play a constructive supporting role in lessening the amount of unnecessary opioid prescriptions.