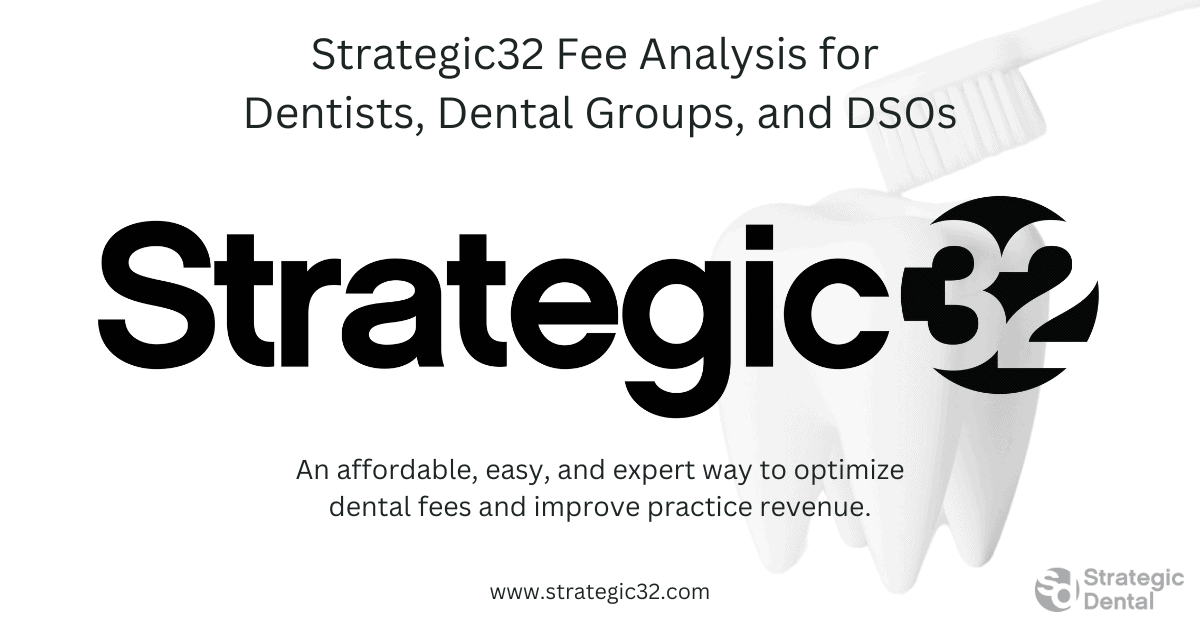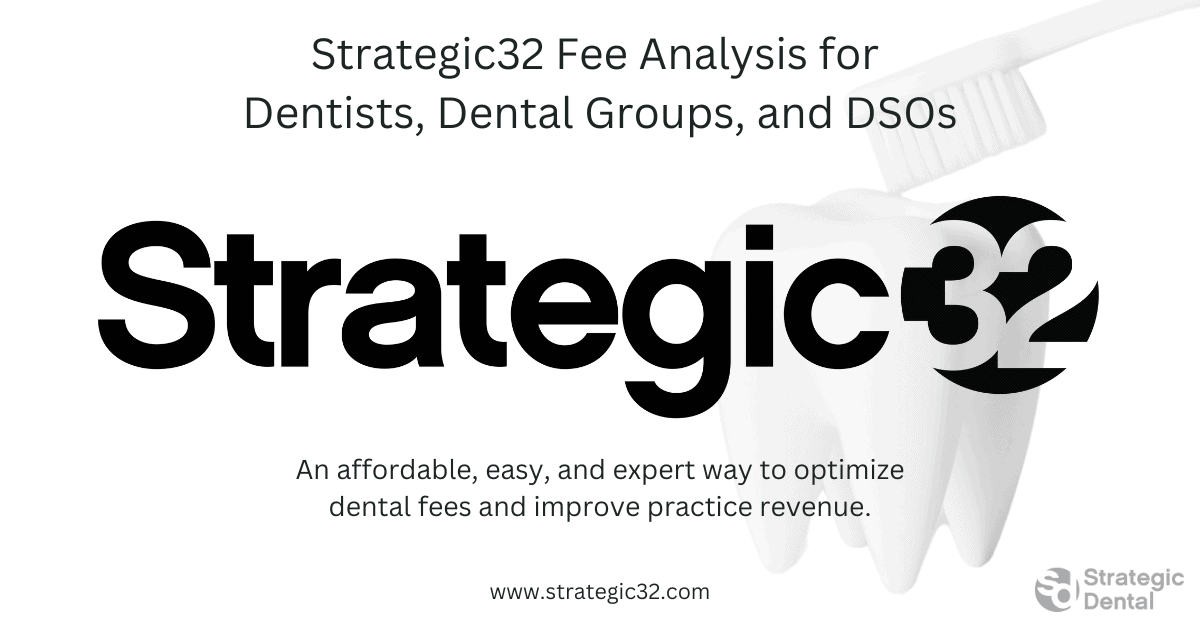 Written By Mark Coyne
Strategic Dental today announced the launch of strategic32.com and its Strategic32 Fee Analysis designed for dentists, dental groups, and DSOs. The Strategic32 Fee Analysis was created by Mark Coyne, a veteran in the dental insurance industry, to help dentists analyze their cash and out-of-network fees. "The Strategic32 Fee Analysis calculates an ideal fee for 32 top utilized dental procedures," said Coyne. "My unique tool uses over 20 calculations to recommend fees that are competitive and market appropriate to maximize practice revenue."
Many dentists have not reviewed their fee schedules in years, and as inflation and cost of care increase, it becomes more urgent to update fees. "The Strategic32 Fee Analysis is an affordable, easy, and expert way to ensure dentists are getting paid appropriately for the patient care they provide," added Coyne. Along with fee recommendations, each report comes with a revenue impact analysis so dentists can see the financial opportunity and are empowered to act. Every report is custom-made, comes with a risk-free guarantee, and is completed in two business days.
To purchase a Strategic32 Fee Analysis visit www.strategic32.com.
About Strategic Dental
Based just outside of Kansas City in Overland Park, Kansas, Strategic Dental provides operations and executive consulting services customized specifically for businesses across the dental industry. Learn more online at www.strategicdental.com. Follow Strategic Dental on LinkedIn at www.linkedin.com/company/strategicdental.