2023 Evelyn Ireland Volunteer Awards
In celebration of outstanding volunteer achievements, the National Association of Dental Plans (NADP) will honor 13 individuals with the Evelyn Ireland Volunteer Awards during the Sept. 20 general session of CONVERGE 2023, the association's annual conference. The award recognizes annual volunteer contributions necessary for the association to accomplish its mission to improve consumer access to affordable, quality dental care through advocacy, research, and the promotion of dental benefits.
"NADP values collaborative volunteerism. It is the engine that drives the association and provides insight, innovation, energy, and enthusiasm along the way," said Executive Director Mike Adelberg. "NADP is privileged to honor these outstanding individuals who are recipients of the 2023 Evelyn Ireland Volunteer Award."
Following is a list of 2023 Evelyn Ireland Volunteer Award recipients and their contributions to NADP volunteer groups.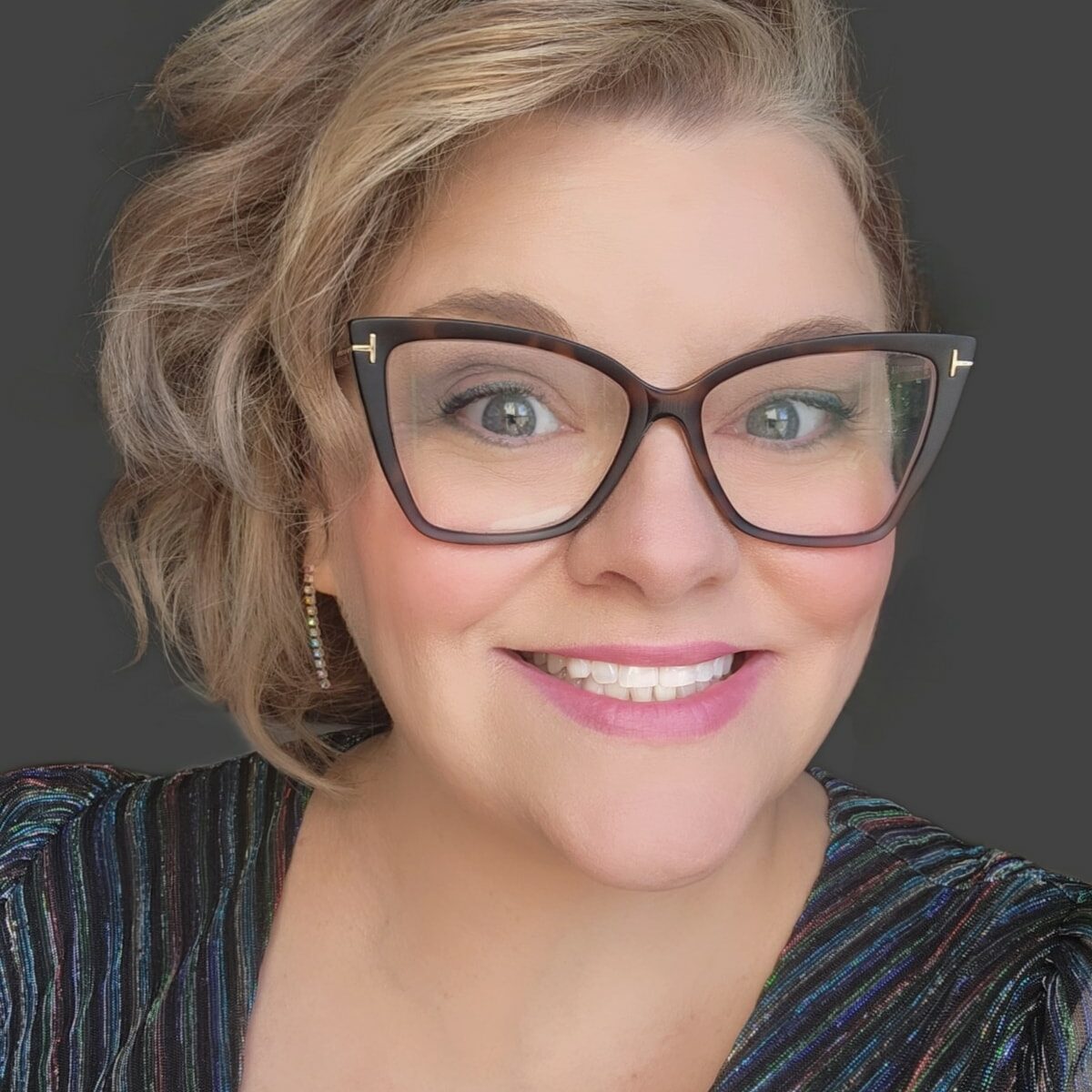 Andrea Braykovich
The Guardian Life Insurance Company of America
Operations WorkGroup
The Operations WorkGroup is honoring Andrea for years of dedication to helping the Dental industry, specifically in credentialing.
Andrea Braykovich has been part of the dental benefits industry for over 23 years. She currently serves as Director of Dental Networks at Guardian Life, supporting the continued growth of its dental products through the strength of its directly contracted PPO and DHMO networks. She has shared her insights and experience to provide guidance on network innovation, as well as empower sales and marketing to better conversations and collaboration on dental networks. She was recognized in 2019 with a nomination for the CEO award, Guardian's highest honor, recognizing those who exemplify the company's values and significant contributions to the business, customer experience or community. She is the Marketing Committee lead for Guardian's PRIDE Alliance employee resource group.
Before joining Guardian in 2018, she held several roles with DenteMax and Dental Network of America. She was responsible for dental network recruitment, provider enrollment, credentialing, provider relations, network data management, relationships with Dental Support Organizations, provider communications, and network leasing.
Andrea is actively involved with the NADP, volunteering with the Education Commission, Government Relations Workgroup (including the Bill Analysis Sub Workgroup), and the Operations Workgroup (including the Network Leasing/Stacking Task Force). She has twice participated in breakout session panel discussions during the annual Converge conference: "Dental Plan Accreditation Standards" (2015), and "Delegated Credentialing - Best Practices" (2021).
Andrea holds a Master of Arts in Organizational Management focusing on Organizational Leadership from the University of Arizona Global Campus.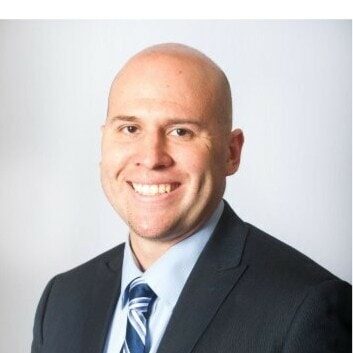 Chris Campbell
United Concordia Dental
Education Commission
The Education Commission is praising Chris for identifying key CONVERGE topics and creating a heat map, ultimately making the session review easier for commission members.
Chris is the director of Business Planning and Performance at United Concordia. He is responsible for strategy, business outcomes, strategic plan execution, and delivery.
Chris has over 15 years of operational, clinical, and strategy experience and has worked for United Concordia for 2 years. Before United Concordia, he held multiple leadership roles at various managed care organizations and provider institutions. Chris has volunteered for NADP on the Education Workgroup for 2 years now.
Chris has his Bachelor of Science in Health Services Management and Master of Business Administration from Robert Morris University in Pittsburgh, Pennsylvania.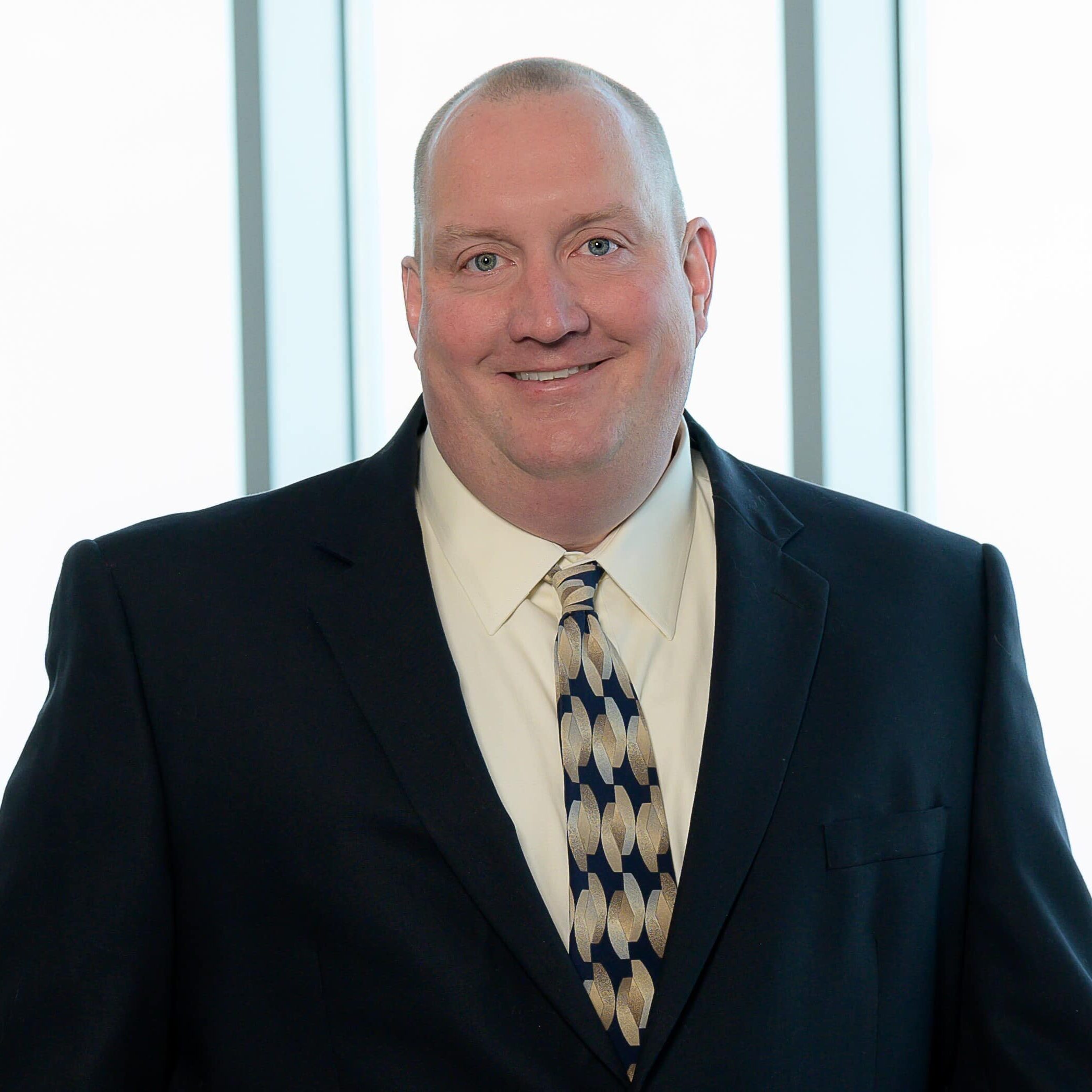 Tony Davis
Delta Dental of Iowa
Research Commission
The Research Commission recognizes Tony for continuously improving NADP's Industry Research Reports.
Tony Davis is a product manager at Delta Dental of Iowa.  He Joined Delta Dental in 2020.  Tony has 24 years of insurance experience, with nearly 20 in a Product Management role.  Delta Dental is his first experience managing employer benefits, with most of his experience coming from the Property & Casualty Insurance sector.  He has held roles at American Family Insurance, Bank of America, Principal Insurance, Nationwide Insurance, and National General Insurance.  The bulk of Tony's career was spent managing Motorcycle, Boat, and RV insurance products at Nationwide Insurance.  He has enjoyed serving on the NADP Research Committee for four years.  Tony earned a bachelor's degree in marketing from the University of Northern Iowa.  He has also earned his master's in business administration from the University of Phoenix and a Master of Arts in Teaching (MAT) degree from Drake University.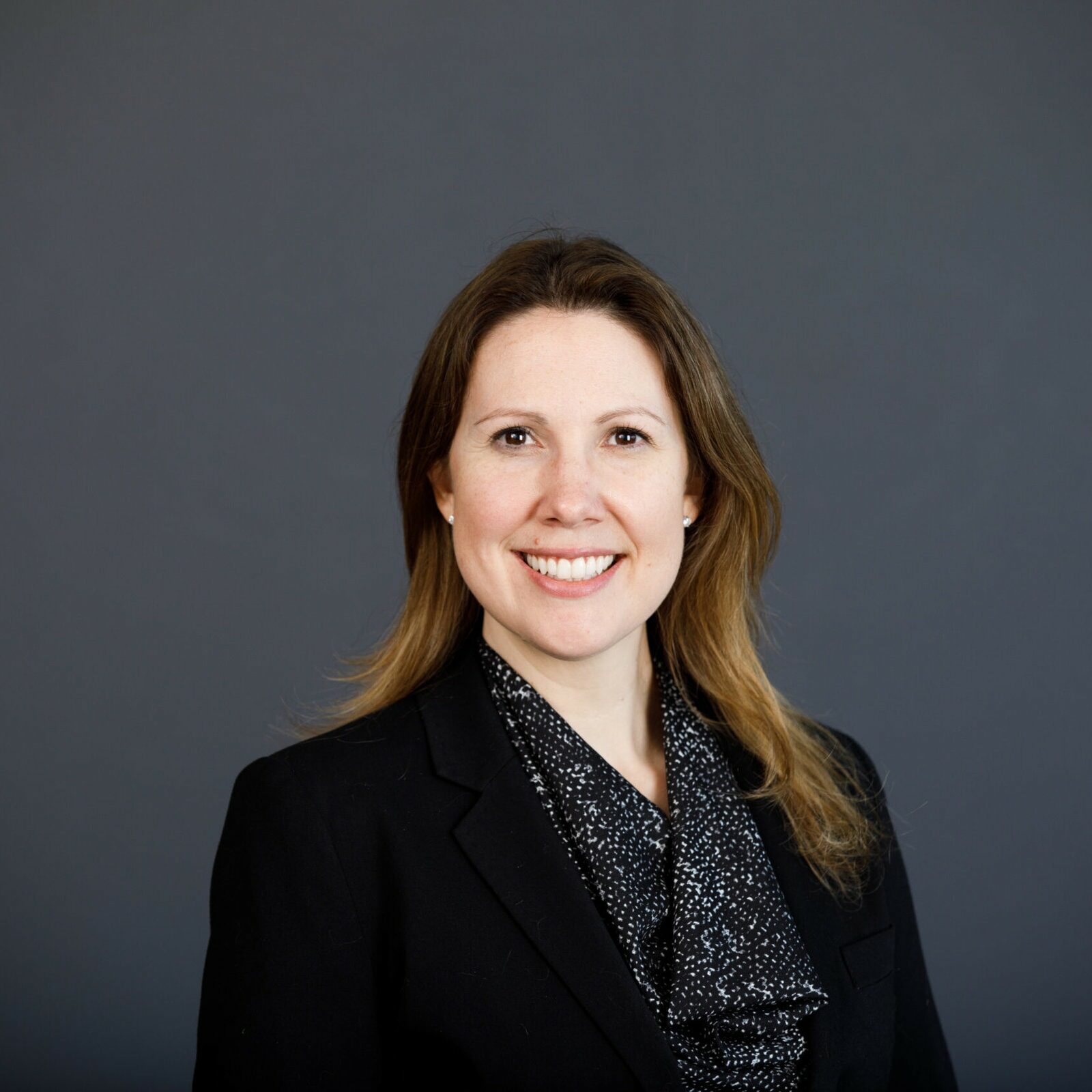 Sierra Feldmann
Delta Dental CA, NY, PA & Affiliates
Government-Funded Programs WorkGroup
Sierra Feldmann is the Senior Legislative and Policy Analyst for Government Affairs at Delta Dental of California and its affiliated companies.
Sierra Feldmann has over 10 years of policy and legal experience. Ms. Feldmann has worked for Delta Dental for over three years. Her previous focus had been in the regulatory space, having been responsible for tracking all communications from Departments of Insurance, including new and amended rules, bulletins, and orders. Ms. Feldmann now tracks legislative activity in 25 states. In addition, she advocates federal and state dental and insurance legislation and regulations that are integral to the enterprise.
Ms. Feldmann holds a bachelor's degree in political science from the University of California, Davis. She recently graduated with her master's in business administration from the Graduate School of Management and the University of California, Davis. She is a member of the Government Relations Workgroup for the National Association of Dental Plans (NADP), the NADP Government Funded Workgroup, and the California Association of Dental Plans.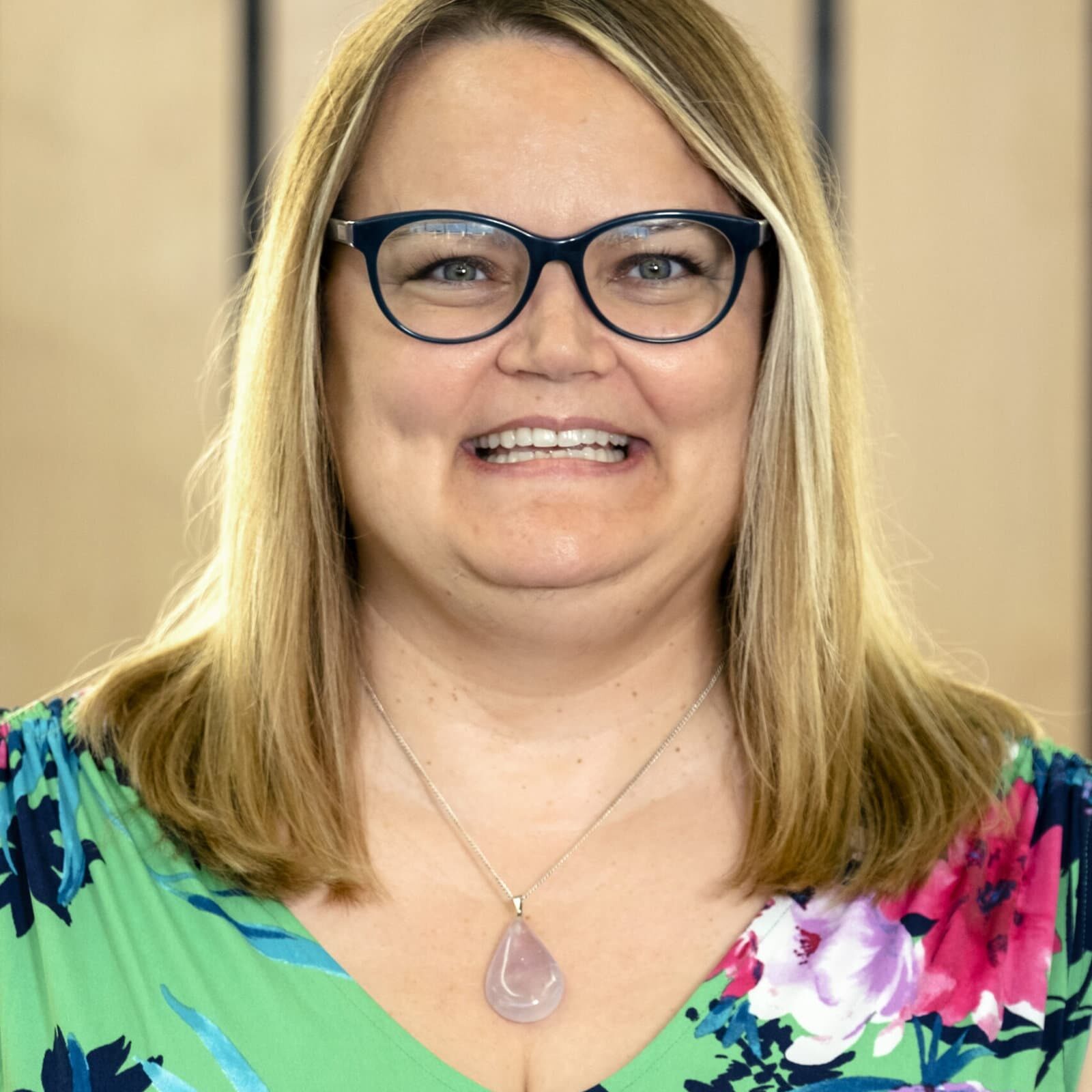 Ashley Grill
GEHA Connection Dental Federal® Plan (FEDVIP)
Clinical Sub-WorkGroup
Ashley Grill, MPH, RDH, is the Policy, Research, and Implementation Consultant for the GEHA Connection Dental Federal® Plan (FEDVIP). She develops wellness content that includes dental health. She uses lean six sigma principles to document all meeting minutes and projects to enhance the organization's work implementation. In addition, Ashley contributes ideas and supports NADP's work by drawing on relationships from past volunteer efforts with the American Dental Hygienists' Association (ADHA). 
Ashley spent years serving on ADHA's council on research and is a past president of New Hampshire and New York Dental Hygienists' Associations. As a NADP Clinical and Diagnostic Terminology Sub- WorkGroup member, she engages in the process and provides comments and feedback when opportunities arise. Growing a plan performance measure reporting process and identifying member engagement areas are part of her work at GEHA. She is a co-chair for health equity on the disability alliance ERG (employee resource group). Ashley collaborates across the organization with health equity chairs of the Veterans ERG, Iceberg ERG, InspirAsian ERG, Unidos ERG, and Prism ERG.  This work feeds back input into the organization to support making benefits as equitable as possible. 
When Ashley isn't working, she's mothering her teenager, taking care of the dogs, volunteering with the recovery panel sharing her story to give hope to law enforcement officers through the Kansas Crisis Intervention Team (CIT) Training Program and serving as a member of the Kansas Governor's Behavioral Health Services Planning Council appointed by the Governor.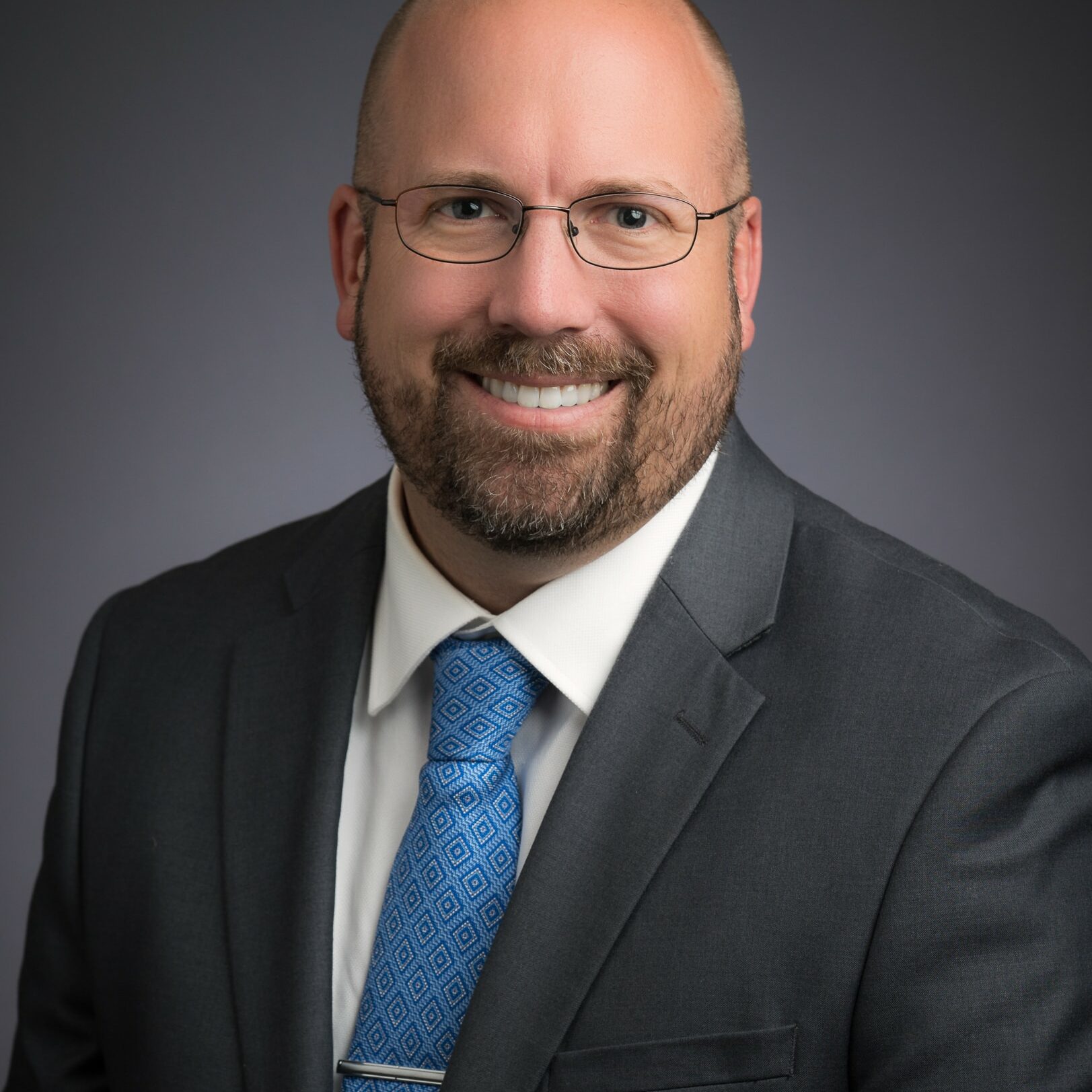 Jon Jennings
Delta Dental of Missouri
Membership WorkGroup
The Membership WorkGroup recognizes Jon for his exceptional outreach to Delta Dental prospects.
Jon Jennings is the chief operating officer at Delta Dental of Missouri. He joined the organization in 2016 and currently directs its operations, including customer service, claims, and project management teams.
He previously served on Delta Dental of Missouri's senior leadership team as chief actuary and vice president of underwriting, directing all aspects of underwriting, actuarial, client reporting, and project management.
Jon has over 20 years of experience in the dental and vision benefits industry. He previously served in various underwriting and actuarial roles at Ameritas in Lincoln, Nebraska, including as director and assistant actuary for group business with a focus on pricing, reserving, and growing strategic partnerships.
Mr. Jennings is a Fellow of the Society of Actuaries and a Member of the American Academy of Actuaries. He holds a Bachelor of Arts degree in physics from Gustavus Adolphus College in St. Peter, Minnesota. He was recognized for his outstanding volunteer contributions by the National Association of Dental Plans as the recipient of the Evelyn Ireland Volunteer Award in 2021 and 2023.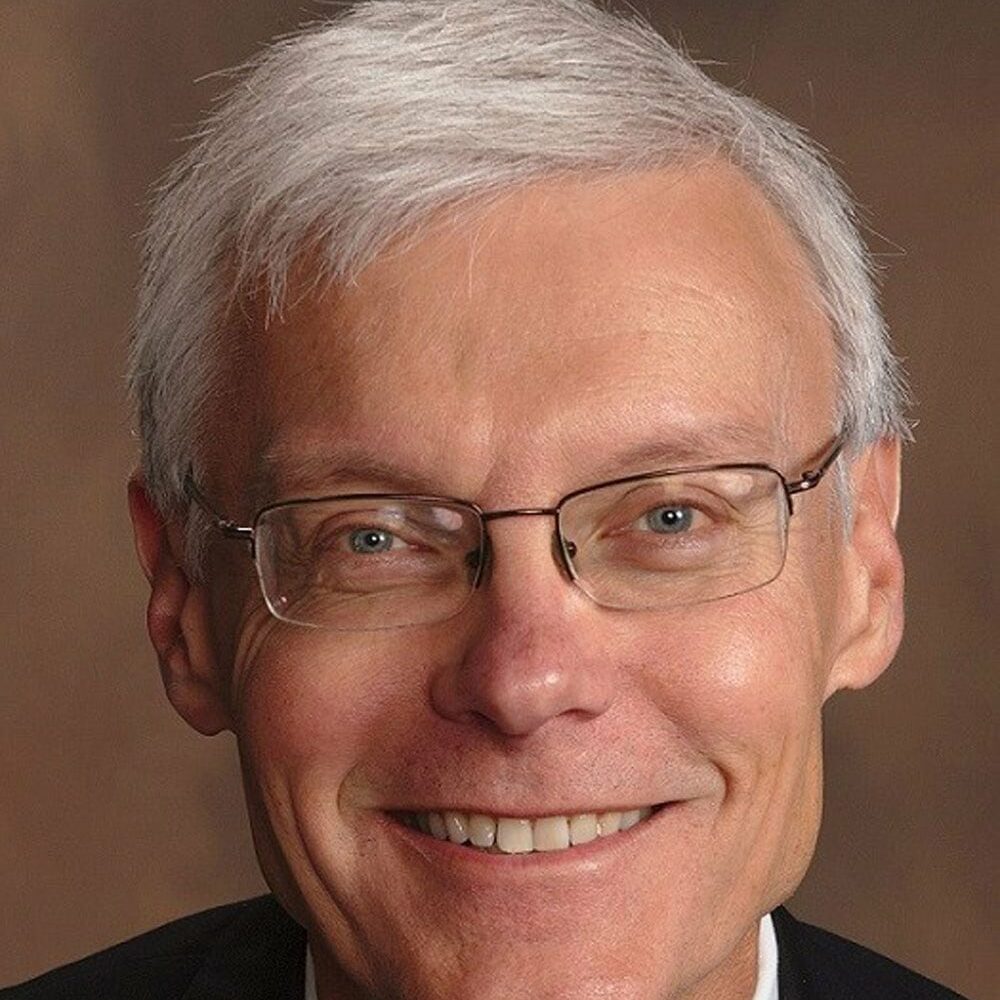 Dr. Mark Jurkovich
HealthPartners
Codes Sub-WorkGroup
The Codes Sub-WorkGroup is honoring Mark for his work on the Enhanced CDT Task Force over the past 12 months.
Mark is a senior fellow at HealthPartners Institute.  He actively analyzes and develops diagnostic terminology and information exchange in dentistry and the tools necessary to make them more effective.  He serves on the State of Minnesota Department of Health E-Health Advisory Committee and Health Information Exchange Oversight Committee. He has over 10 years of experience managing dental third-party administrators and coordinating activities with related medical plans. His colleagues have recognized him, serving as president of the two largest dental organizations in his home state of Minnesota.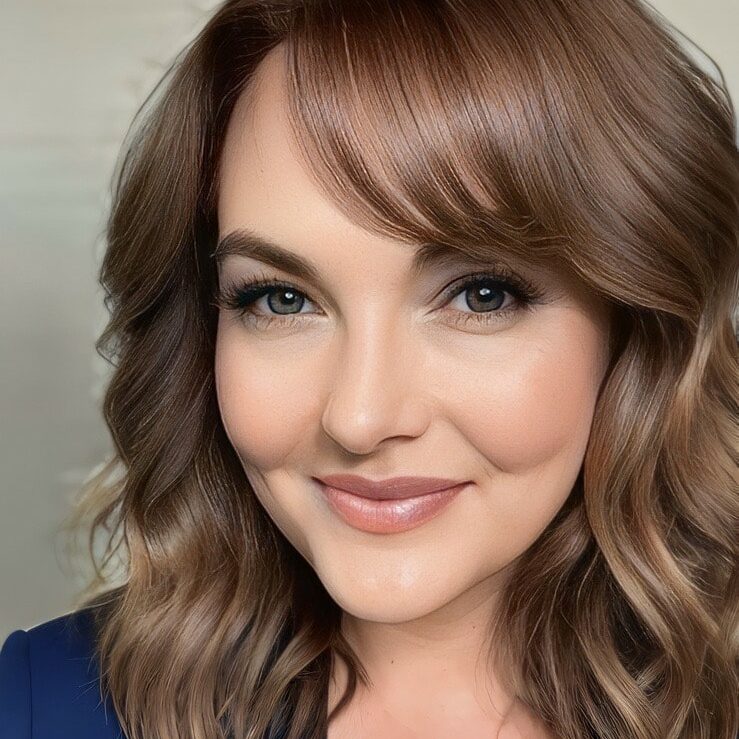 Sarah Key
Careington International
Membership WorkGroup
The Membership WorkGroup is honoring Sarah as the Rookie of the Year in recruiting supporting organization members.
Sarah Key has a passion for the dental industry. With more than 19 years of experience in this field, she has become a driving force as the Assistant Director of Launch Loyalty. Her expertise lies in dental network recruiting and membership plan design and administration, making her a valuable asset to Launch Loyalty Powered by Careington and its clients.
Sarah has dedicated herself to helping dental offices thrive throughout her career by creating and launching successful in-house membership plans. As a visionary leader, she heads a team of Membership Plan Advisors and Client Success Advisors, all of whom share her unwavering commitment to maximizing the potential of dental practices.
Sarah's ability to build strong relationships with her clients and a keen eye for innovation sets her apart as a leader in the dental industry. She is highly respected for her expertise and dedication to providing exceptional service and support to her clients.
As the Assistant Director of Launch Loyalty, Sarah Key significantly contributes to the dental industry's growth and success. Her unwavering commitment to excellence, paired with her extensive experience, ensures that dental offices thrive under her guidance. With Sarah's passion for helping dental practices reach their full potential, she remains a driving force behind the success of Launch Loyalty and its clients.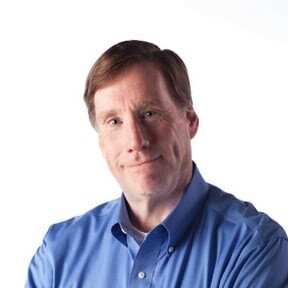 Eric Kirnbauer
Vyne Dental
EDI WorkGroup
The EDI WorkGroup recognizes Eric for his expert knowledge of the X12 transactions and dedication to increasing the Dental rate of EDI.
Eric Kirnbauer serves as Director, Payor/Partner EDI Operations for Vyne Dental. He started his career with Paperless Claims, Inc (PCI) in the early 90s. Eric's career has always been in the clearinghouse business. He began his tenure as a Senior Field Technician and was responsible for client implementations of PCI's real-time claims processing service. Eric spent many years cultivating relationships with PCI clients through careful preparation, collaboration, and execution. He has also helped guide the company through the ever-changing landscape of HIPAA.
In 1999, Eric was promoted to Director of IT and oversaw the company's transformation into a national and international EDI services company. In 2003, Eric assumed the role of Vice President of IT & Operations and was tasked with guiding the consolidation of the company's two (2) business units (PCI & Tesia) into Tesia-PCI Corporation with a focus on transforming the company into a dental-only all-payer clearinghouse offering real-time and batch EDI services to dental providers, vendors, and payers. In 2012, Eric moved into the role of COO, taking over the responsibilities for the day-in and day-out operations of the company. In 2020 the company was acquired by Vyne, where he is now in his current role.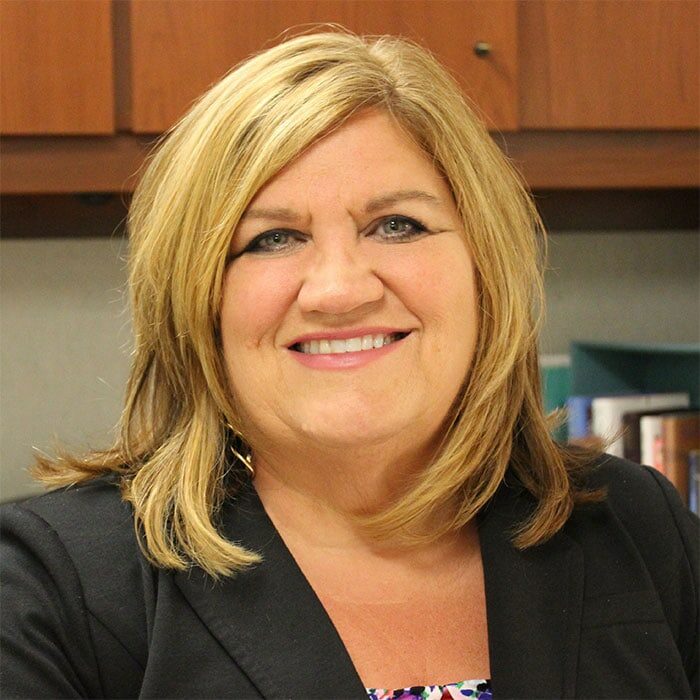 Kathy Larkin
DenteMax
Government Relations WorkGroup
The Government Relations Work Group honors Kathy for outstanding service in advancing the group's objectives.
Kathy has over 35 years of legal and regulatory experience, including HMO, Medicare, Medicaid, Life, Disability Income, and Dental Network compliance.  In her current role, Kathy oversees regulatory compliance for the Dearborn Life Insurance Company affiliates, including Dental Network of America and DenteMax.  She oversees teams managing legislative/regulatory education, product and licensure filing, audit coordination, and complaint handling.  She is the Chair of Dearborn's Enterprise Risk Management Committee and Co-Chair of the Women Improving the Strength of the Enterprise (WISE) business resource group.  She is also an Ethics Ambassador and Divisional Privacy Officer for the Dearborn enterprise.
Kathy holds a Bachelor of Arts in Communications and a minor in Religious Studies from Rochester College.  She also has a Master of Science and Administration with a concentration in Leadership from Central Michigan University.  Kathy's avocational pursuits include volunteering for veteran's charities, mentoring young people at local youth homes, and home improvement.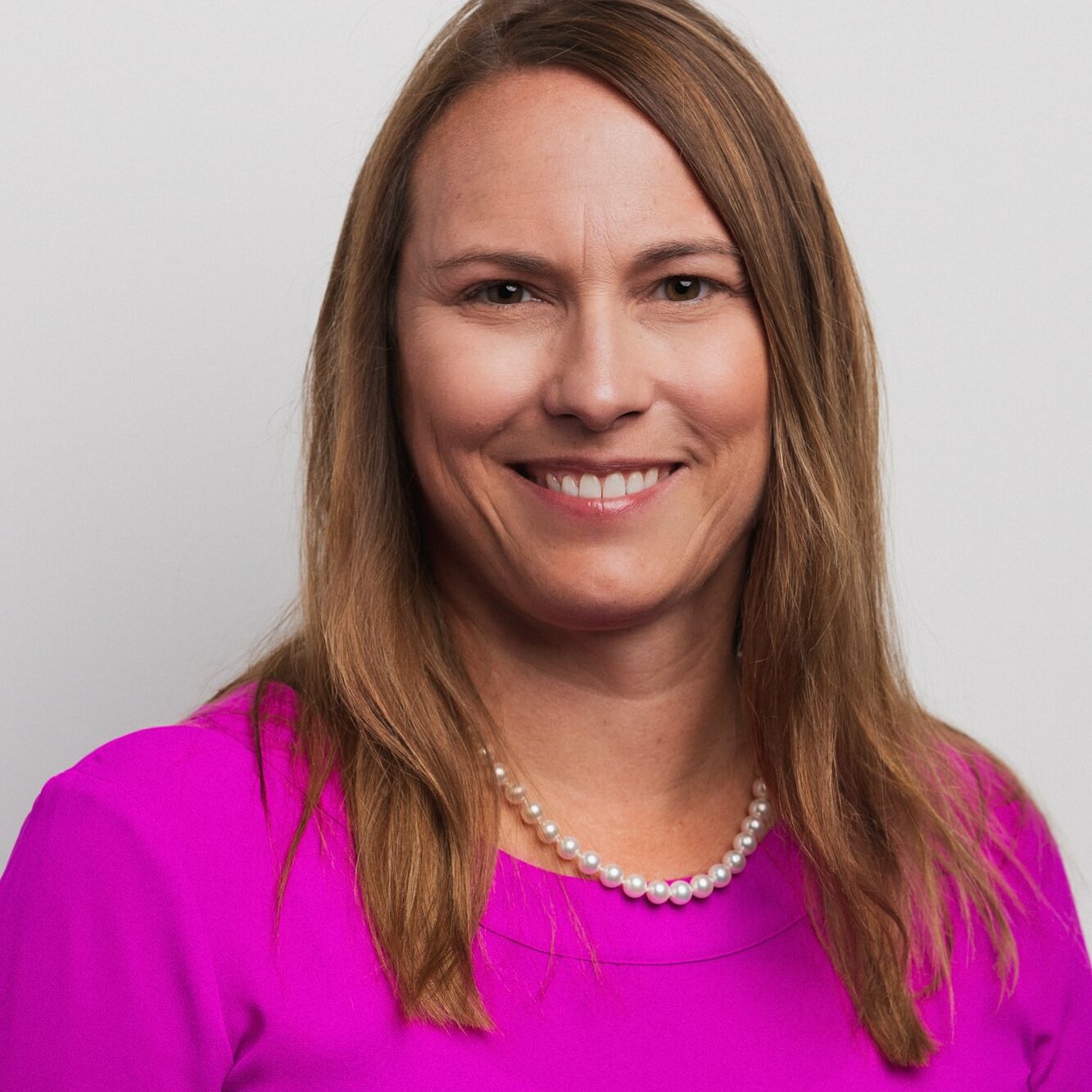 Heather McDermott
Principal
Communications WorkGroup
The Communications WorkGroup recognizes Heather for representing the group on the Consortium Steering Committee.
Heather McDermott is a Product Manager II in Workplace Benefits at Principal. She has twenty years of experience in the insurance industry. She is responsible for product vision, strategy, and delivery of technology solutions focused on Principal's provider network and dental subsidiaries in collaboration with technology partners and her team. She previously worked as an Assistant Director of Product Management focused on dental product development and management in the group benefits area. She also was an Assistant Director of Dental and Vision Claims. She received undergraduate degrees from the University of Iowa and Iowa State University and earned her MBA from Iowa's Tippie School of Management.
Heather has served on both the Communications and Government Relations Workgroups since 2017.
Heather is involved in nonprofits in her community, serving as the past board chair of the Children and Family Urban Movement and on the board of directors for the Young Women's Resource Center.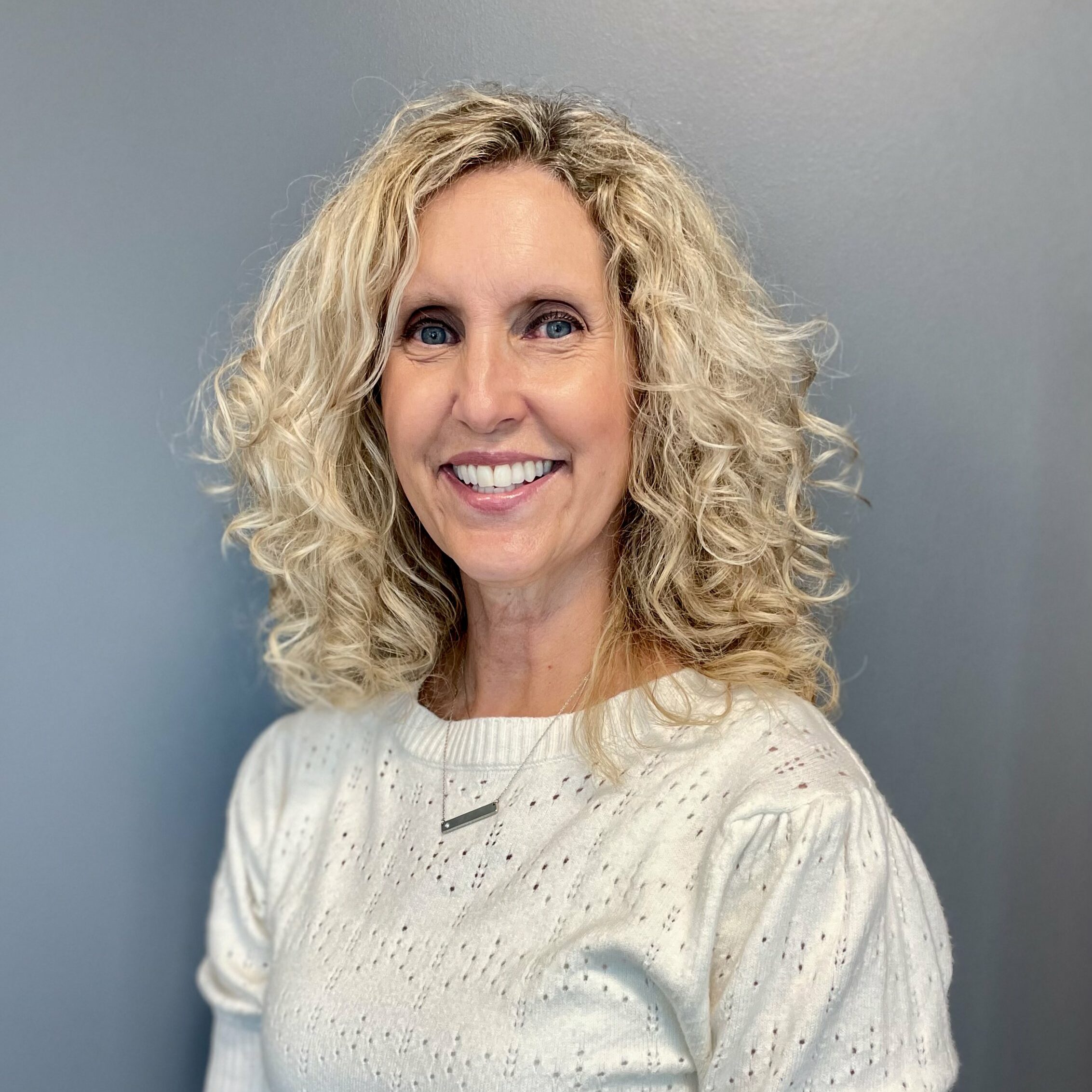 Deb Ramsay
Ameritas
Operations WorkGroup
The Operations WorkGroup is praising Deb for her superior insurance knowledge and willingness to share with the WG to improve Dental.
Deb Ramsay is the 2nd VP of Provider Operations at Ameritas. She has current leadership of the nationwide PPO dental network with a focus on management and innovation, leading the provider relations network teams at Ameritas & Dental Select. This includes oversight of the PPO dental network strategy, administration, credentialing, delegated credentialing, network leasing, provider data management and reporting, integration of state and federal network regulations, customer service, and network systems.  In conjunction with the above, she is an executive and functional sponsor for division and enterprise projects and oversees the execution and delivery of key initiatives.
Deb has been in the dental industry for over 37 years as an orthodontic assistant, dental office manager, and dental insurance.  She began her career with Ameritas in 1990 and has spent most of her tenure in provider networks and operations.
Deb attended the University of Nebraska – Lincoln. Deb currently volunteers on the NADP Operations Workgroup and has been a member of NADP for 8+ years. She also has sat on the Board for The Dream Factory, and volunteers at St. Teresa's Parish and the Friendship Home in Nebraska.
Angela Salverian
United Concordia Dental
Research Commission
The Research Commission is honoring Angela for her constant push to improve the content and presentation of NADP's industry research.
Angela Salverian joined the NADP Research Commission in 2019 and, in 2020, was appointed vice-chair. She is the director of product strategy and market insights with United Concordia Dental, leading teams responsible for enhancing the product portfolio and providing market and competitive intelligence. Angela joined United Concordia in 2017 and has extensive experience in health insurance in various roles, including strategy, marketing, sales support, product development, communications, and finance.
Previously she was with Independence Blue Cross, where she managed ancillary business and partnerships, and with AmeriHealth Administrators, where she created and expanded the role of the marketing services business unit. Angela is a Strategic and Competitive Intelligence Professionals member and holds a Bachelor of Science in Accounting from Villanova University.