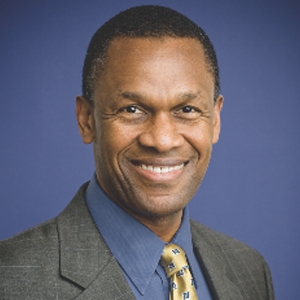 2020 Don Mayes Leadership Award
Richard Jones, Guardian Life
Under the strong leadership of Richard Jones, The Guardian Life Insurance Company of America, the NADP Government Relations WorkGroup (GRW) has effectively responded to a multitude of state issues such as network leasing, non-covered services, and dental loss ratios, just to name a few.
As GRW chair since 2016, Richard has guided the workgroup's analysis of the issues and steered them toward consensus positions in their responses, all the while advancing the concerns of the dental benefits industry. In addition, his keen insight and information have assisted the Commission on Advocacy Policy in strategy development.
Professional Biography
As vice president for State Affairs, Richard manages a multi-state legislative and regulatory agenda primarily in support of Guardian's Group Benefits business unit. He joined Guardian as its chief communications Officer in 2008 and prior to that held executive positions at GE Capital, Mastercard and several global public relations consultancies.
Richard is board chair of the Association of California Life & Health Insurance Companies. He is on the Board of Directors of the California Association of Dental Plans, the Utah Life & Health Guaranty Association, and a member of the Wooster School (Danbury, CT) Board of Trustees. He co-chairs the California Association of Dental Plan's Legislative and Regulatory Committee and chairs the National Association of Dental Plans' Government Relations WorkGroup.
Richard holds a master's degree in journalism and a bachelor's degree in communications, both from Ohio University.
NADP Volunteer History
Richard has served on multiple NADP volunteer groups, including:
Communications WorkGroup: 2013-2015
Government Relations WorkGroup: Member since 2014; Vice Chair, 2016; Chair 2016-Present
NADPac Committee: Member since 2016
Participant in Advocacy in Action Events
Member of GRW Dental Network Leasing Sub-Workgroup
Please join us in congratulating Richard Jones, recipient of the 2020 NADP Don Mayes Leadership Award.