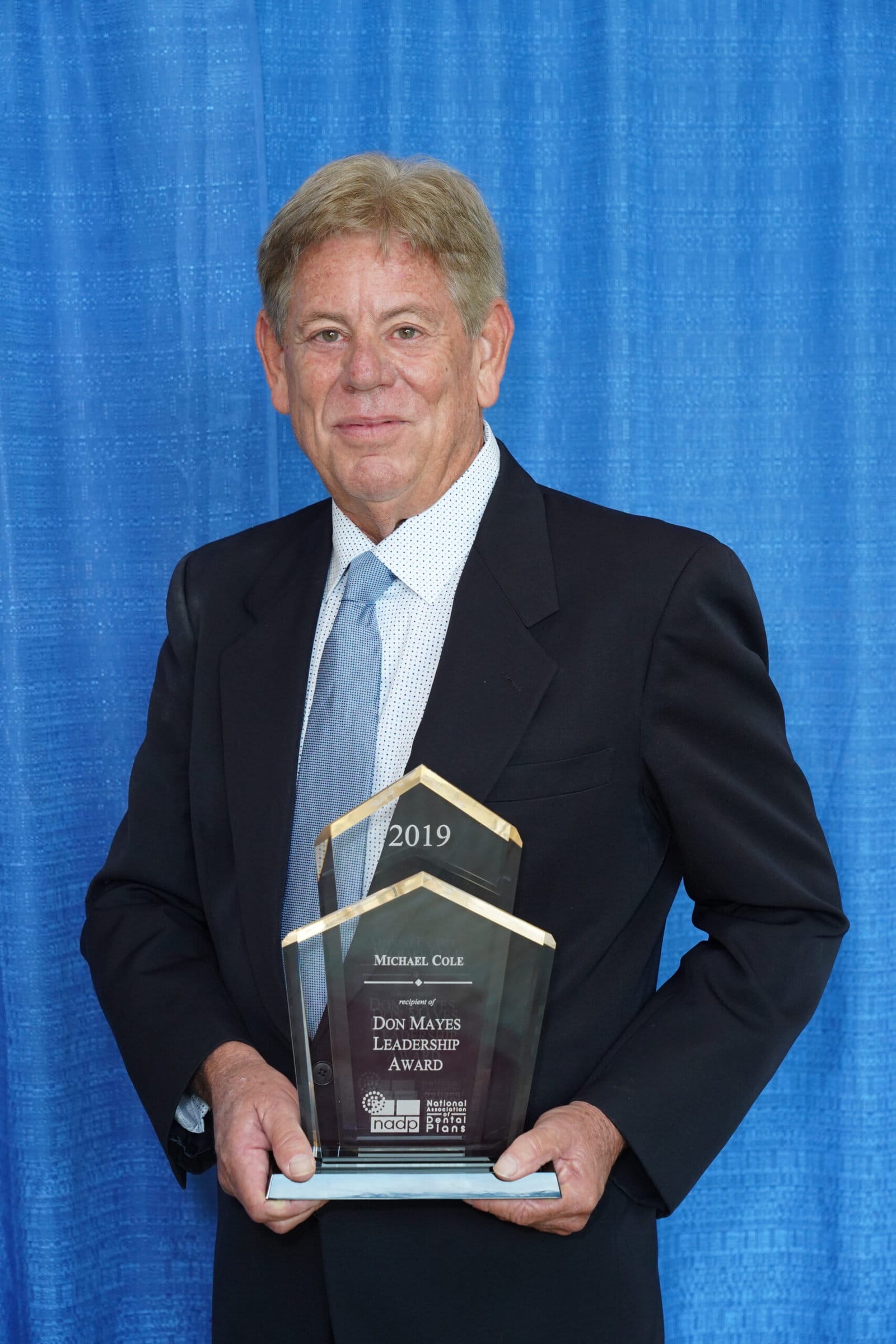 2019 Don Mayes Leadership Award
Mike Cole, Dental Care Alliance
Webster's Dictionary defines leader as one who guides the way and brings to some conclusion or condition.  This definition is vividly displayed by Mike Cole of Dental Care Alliance, our 2019 recipient of the Don Mayes Leadership Award, which celebrates volunteer leadership spanning three years or more.
Mike's collaborative demeanor has encouraged a spirit of partnership between plans and DSOs when dealing with mutual challenges. As vice chair of the NADP Operations WorkGroup, he serves as an important communications link between the WorkGroup and the DSO Advisory Council on multiple projects including provider directory validation and credentialing.
A leader by example, Mike actively participated in the development of the Provider Directory Validation process and his company Dental Care Alliance, was one of the first DSOs to participate in program.
In 2014, Mike came prepared to a face-to-face meeting of the Operations WorkGroup focused on streamlining credentialing. His notes filled with credentialing requirements from multiple plans help to facilitate discussion. As a result, the Operations WorkGroup developed a one-page credentialing form for member use, that is available today on the NADP website.
In his eight-years as an NADP member, Mike has also developed numerous CONVERGE sessions offering both plan and DSO perspectives.
In April 1999, Mike Cole joined Dental Care Alliance (DCA), an Associate Member of the NADP and one of the largest dental service organizations in the country. As Vice President of Insurance Plan Management, Mike oversees the teams responsible for insurance relations, revenue cycling and the credentialing departments.  Prior to joining DCA, Mike was a Network Manager for both Prudential Healthcare and United Concordia.
Mike has been active in the NADP for the last eight years; and, has served on the Operations Workgroup of which he is currently the Vice Chair.  Mike is a graduate of the University of Missouri – Columbia and is also a Certified Employee Assistance Professional (CEAP).