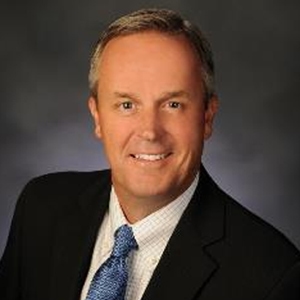 Don Mayes Leadership Award
2015 Recipient:
James Mullen, Delta Dental of CA, PA, NY & Affiliates
James Mullen of Delta Dental of CA, NY, PA & Affiliates is the 2015 recipient of the NADP Don Mayes Leadership Award, honoring volunteer excellence. NADP recognized Jim for his strategic leadership of the Government Relations Workgroup (GRW), critical support of association initiatives and staff, and his tireless efforts on behalf of the entire dental benefits industry.
2015 Professional Biography
Jim is the Manager of Public and Government Affairs for Delta Dental of California and its affiliated companies. Since joining Delta Dental in 2001, he has assumed responsibility for the company's legal and regulatory advocacy and compliance activities in 15 states plus the District of Columbia. Most recently, this has included a particular focus on the positioning of dental plans under the Affordable Care Act (ACA) and within the establishment of Exchanges in the various states. Prior to joining Delta Dental, he served in various regulatory and compliance capacities for Fireman's Fund Insurance Company at their home office in Novato, California.
In addition to holding a bachelor's degree in History from San Francisco State University, Jim earned the Chartered Property & Casualty Underwriter (CPCU) and Managed Healthcare Professional (MHP) designations. He also serves as a current member of the Plan Management Advisory Committee for Covered California. In addition, he is currently the chair of the NADP GRW.
As vice chair of the GRW in 2011 and chair starting in 2012, Jim lead initiatives to evaluate volunteer interest and support more engaged participation across a wide-spectrum of member companies and interests involved in the GRW. He encouraged volunteer involvement and cross-pollination in programs and projects across a range of NADP expertise including research and clinical areas. All of this has helped create a community of learning and collaboration within the GRW, which is the largest NADP volunteer group with volunteers from a majority of members. The GRW is the key component of NADP's state advocacy successes.
Jim has also fostered several GRW ideas into reality such as an industry advocacy fly-in, which will take place in conjunction with NADP's Leadership Conference 2016, the addition of regulatory tracking in the Legislative Online Tracking System (LOTS) and a re-examination of state activity and lobbying.
Jim has guided the GRW through the implementation of the Affordable Care Act (ACA), including new state Exchanges and regulations. He has encouraged GRW participation and responses to broad policy discussions among stakeholders, state-specific concerns and even other technical areas the group may not have ventured. Externally, Jim has testified at countless hearings and meetings of state Exchange policymakers, often times communicating NADP research, and cultivated relationships with stakeholders on behalf of industry and NADP.
Through all this, Jim shares his expertise and assists NADP staff in understanding complex aspects of legislation and regulation and the impact to a wide range of stakeholders including payors, providers and consumers. NADP staff needs dental plan expertise in many areas, and Jim is always ready to engage and connect experts across disciplines to respond to an issue or proactively engage policymakers.