Dominion National's Jeff Schwab Named 40 Under 40 Honoree
Sep 27, 2019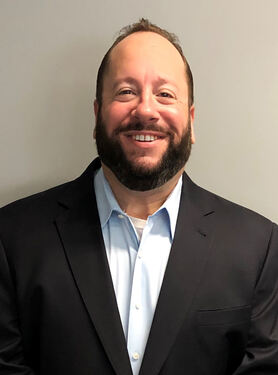 Arlington, Va. – Dominion National, a leading dental insurer and administrator of dental and vision benefits headquartered in Arlington, Va., announced that Jeff Schwab, Vice President of Marketing, has been named a recipient of the 2019 40 Under 40 awards presented by the Leadership Center for Excellence. Schwab, along with the other honorees, will be recognized for the positive leadership impact they make personally and/or professionally at a luncheon on October 25 at the Army Navy Country Club.
The event honors 40 trailblazers who have demonstrated exceptional leadership in their personal or professional spheres and who are devoted to making positive change in the Northern Virginia region. The Leadership Center for Excellence presents 40 Under 40 in collaboration with the Arlington Chamber of Commerce, Arlington Economic Development and InsideNoVa.
Schwab, who has been with Dominion since 2005, is responsible for leading Dominion's marketing, public relations and advertising efforts, as well as overseeing the company's proposals, new product launches and individual product lines both on and off the health insurance exchanges. He also serves on the Board of Directors for the National Association of Dental Plans (NADP) to support the NADP's mission to promote and advance the dental benefits industry to improve consumer access to affordable, quality dental care.
"It's a great honor to be recognized alongside an impressive group of individuals who are making an impact in our community and in their respective organizations and fields," said Schwab. "I am beyond grateful that Dominion National has continuously given me the opportunity to help contribute in a leadership capacity to the company's growth, innovation, culture and community."
For more information about the 40 Under 40 honorees or awards, please visit leadercenter.org.
About Dominion National
Dominion National, incorporated in 1996, is an agile and innovative provider and administrator of dental and vision benefits. Dominion serves over 900,000 members, including leading health plans, employer groups, municipalities, associations and individuals among its diverse client base. For more information, please visit DominonNational.com or follow Dominion National on Facebook, LinkedIn or Twitter.