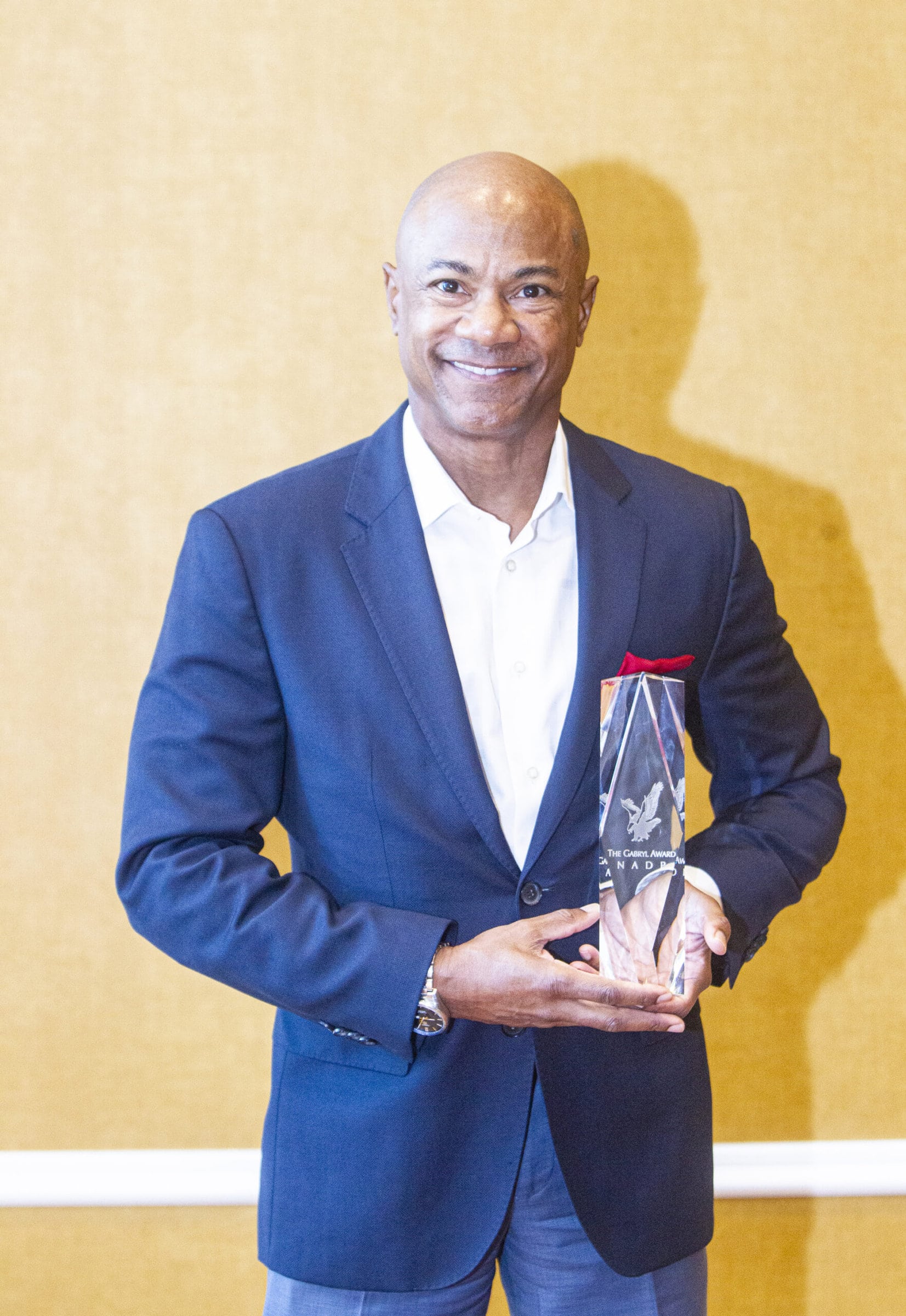 2022 Gabryl Award Recipient
Ron Bolden
Cigna
As NADP Board Chairman in 2020, Ron Bolden skillfully guided NADP as the association faced unprecedented challenges during the pandemic. Under his mantle of leadership, NADP and our members embraced new technologies and new approaches to successfully deliver services and provide additional resources to meet the challenges of COVID-19.
He also demonstrated innovative and exemplary leadership during the significant industry and association transitions.
To honor his significant contributions to the association and the dental benefits industry, it is NADP's distinct privilege to honor Ron with the 2022 Gabryl Award, during the Sept. 20 General Session at CONVERGE 2022.
The Gabryl Award, also known as the NADP lifetime achievement award, is the dental benefits industry's highest honor.  Recipients are recommended by NADP volunteer groups, and nominees are chosen by the Board of Directors.  Ron was recommended by the Research Commission, Communications WorkGroup, and the Membership WorkGroup.
As Board Chair, Ron skillfully steered the association in the following areas:
Promotion of NADP Programs
While serving as Board Chair in 2018, Ron participated in Advocacy in Action. He was extremely impressed with the impact of this meeting and NADP's reputation as the voice of the dental benefits industry. He shared his insights with the membership in his newsletter column and encouraged members to participate.
Ron also encourages active participation on NADP volunteer groups and works with staff to make sure Cigna is represented on key groups.
Hiring an Executive Director and leading NADP's first leadership transition
During Ron's tenure as board chair, Ron also served on the Search Committee to find the executive director. He was instrumental in the review and screening of candidates and worked closely with Eme Augustini during her first year in the role.
Transitioning to a new dues model
Ron was Board Chair when the association implemented a new revenue-based membership dues model. He communicated the news to members via letters to delegates, the annual business meeting and his newsletter columns.
Volunteer Service
Ron began his volunteer service on the Research Commission in 2013 and served as vice chair from 2014-2017 and later as board liaison from 2017-2020. During his tenure on the Research Commission, Ron first demonstrated his leadership ability and keen industry insights by helping the Commission adapt its research reports to reflect industry changes resulting from the implementation of the Affordable Care Act.
In summary, Ron Bolden's leadership and vision effectively steered NADP in the right direction through several critical challenges. By keeping NADP a strong, viable association, Ron has contributed to the advancement of the dental benefits industry.
Professional Biography
Ron recently accepted the role as Cigna's vice president of Dental and Vision Growth and Strategy for U.S. Markets.  In this capacity, Ron and his team are responsible for developing and implementing dental and vision sales strategies, working in close partnership with senior leadership and market growth leaders across the U.S.  He was previously responsible for Cigna's Dental and Vision Market Insights and Innovation, having created Cigna's dental innovation studio after successfully launching the relationship with Brighter.com. As part of Cigna's dental senior leadership, his responsibilities included driving the company's business intelligence, acting as the business lead in evaluation, implementation and delivery of strategic business relationships, guiding and delivering innovation, and serving as the company spokesperson in industry associations.
Prior to this, Ron served as regional marketing officer for Cigna Healthcare's west region where his team was tasked with driving the development and execution of strategic business plans and marketing activities in west markets to deliver competitively superior growth. In all, Ron has worked at Cigna for 24 years in various positions.
Ron began his career in the health insurance industry after obtaining a B.S. in Biology from Morehouse College in Atlanta, Georgia. Ron resides in Scottsdale, AZ, where he previously served as a board member and Vice-Chair for the Arizona Diversity Council.
Join us in congratulating our 2022 Gabryl Award recipient, Ron Bolden.