Two Outstanding Volunteer Leaders Nominated for Gabryl Award
Often referred to as the dental benefits industry's Lifetime Achievement Award, the NADP Gabryl Award celebrates professional excellence and honors contributions to our industry and association, spanning six years or more. This year, NADP is pleased to recognize two extraordinary Gabryl Award nominees with long-term service to the dental benefits industry:  Dr. Mary Lee Conicella, Aetna /CVS Health, and Theresa Swartz, United Concordia Dental. Nominees will be recognized during the Opening General Session on September 19.
Dr. Mary Lee Conicella
Aetna / CVS Health
---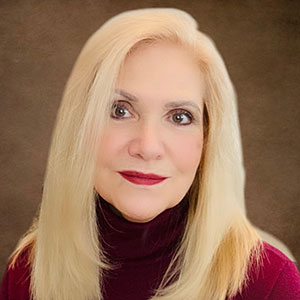 Thanks to Dr. Conicella, the dental benefits industry has made significant inroads in dental medical integration.  A world-renowned authority regarding the link between oral and systemic conditions, she has participated in numerous research projects in conjunction with respected institutions of higher learning. She authored or co-authored publications on dental medical integration, made possible by leveraging the data available from medical and dental claims. In addition, she represented another payor organization on the American Dental Association's Code Maintenance Committee and always supported NADP's positions and proposals.
Dr. Conicella is an active participant on the National Dental Association (NDA) corporate roundtable. She focuses on recognizing and addressing disparities in oral health and access to dental care, applying corporate support to help eliminate them.
She has an equally impressive list of NADP volunteer contributions. Dr. Conicella was nominated by multiple NADP volunteer groups, including the Research Commission, Membership WorkGroup and the Clinical, Codes, and Diagnostic Terminology Sub-WorkGroups. Additional volunteer service includes:
Board of Directors, 6 years
Board Vice Chair, 1 year
Board Clinical Liaison 2023
Expert analysis, NIH Oral Health in America Report 2022
Presenter on multiple webinars & CONVERGE sessions
Future of Dental Care Task Force since 2020
Codes SWG member since 2016 (Interim Chair 2023-2024)
Clinical SWG member since 2008
Board Liaison to all TST Groups (Codes, Clinical & Diagnostic Terminology)
Network Leasing / Stacking Task Force 2022
Nominating Committee 2018-2022
She is the chief dental officer for Aetna / CVS Health and a recognized, long-term industry leader in the dental benefits industry's clinical and strategic aspects. Dr. Conicella oversees dental clinical initiatives and policies focusing on driving member engagement and improving health outcomes.  She was instrumental in creating Aetna's Dental-Medical Integration program and several strategies to reduce dental opioid prescribing.  These initiatives received global recognition in the groundbreaking National Institute of Health report: "Oral Health in America: Advances and Challenges."  She is also a member of the Veterans Affairs Hospital-acquired Pneumonia Prevention Workgroup and the National Council for Mental Wellbeing Expert Panel that created the toolkit for increased coordination of Oral Health and Behavioral Health treatment.
Dr. Conicella received her DMD from Temple University.  She is a Fellow of the Academy of General Dentistry and has attained life membership in the American Dental Association.  Following many years as a faculty member at the University of Pittsburgh School of Dental Medicine, she currently sits on the NYU College of Dentistry Dean's Strategic Advisory Council.  Dr. Conicella served two terms on the National Association of Dental Plans Board of Directors and is now the Board's Clinical Liaison.  She is also a NADP Clinical and Codes volunteer workgroup member and serves as an Executive Leadership Program mentor for AHIP.
Theresa Swartz
United Concordia Dental
---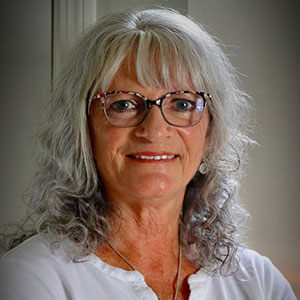 Because of Theresa Swartz's efforts, an increasing number of dental claims are processed electronically across the industry annually. While the field of dental electronic interchange was still in its infancy, she paved the way to a greater understanding of the unique needs of the dental benefits industry among stakeholders and standards-setting organizations such as the ADA., NADP, NDEDIC, WEDI, CAQH plus Delta Dental, Blue Cross, and Commercial plans. To this day, she is THE recognized expert in dental electronic data interchange.
Her contributions earned her the National Dental EDI Council's highest award, the Benjamin D. Ward honor in 2023.
Swartz was nominated by multiple NADP volunteer groups, including the Communications, E.D.I. and Membership WorkGroups. She has an impressive list of volunteer contributions spanning several years of service.
Chair, NADP EDI Technical Advisory Committee (EDI TAC) 2005-2008
EDI TAC Star Award recipient 2005
2007 Gabryl Award Nominee
Big Data Task Force Member 2015 – 2018
EDI Work Group member since 2018
Participant in ANSI X12N standard-setting process since 1993
ANSI X12N Dental Caucus Chair many years
ANSI X12N Author of the HIPAA 837D 4010 Implementation Guide
Led UCD to the industry's best EDI rate with innovative ideas
Blue Cross Blue Shield Alternate to ADA Dental Content Committee
NDEDIC Board 13 years, serving as Chair, Treasurer and Secretary
Swartz recently retired from United Concordia Dental, where she served as Manager of Integrated Delivery Support.  She is recognized for advancing the electronic data interchange (EDI) standards in the dental benefits industry.
During her 39-year tenure at UCD, Theresa managed the UCD Dental Electronic Services department, which she founded in 1992. She was also responsible for UCD Mail Operations, Optical Character Recognition (OCR), and Business Analyst teams supporting all mentioned areas. Her greatest professional passion has been promoting EDI in the dental benefits industry, which has led to her being recognized as an industry expert and a valued resource for others. She has held chair positions on several dental EDI organizations and groups and has received award recognition on many occasions.